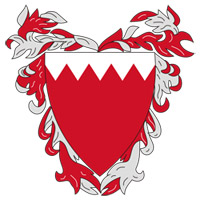 The Kingdom of Bahrain consists of 40 islands which are mostly unpopulated except for the mainland Manama and Muharraq. It is divided into five governorates: Capital, Northern, Central, Southern and Muharraq.
Bahrain is one of the leading business destinations in the Middle East. With history dating back to 5000 years, Bahrain has a lot to offer. Old forts, remnants of the Dilmun civilization, Islamic heritage, 2000 years' old A'ali burial mounds and Portuguese architecture make it a heaven for history buffs.
Bahrain's open, friendly and inviting culture makes it a special place for visitors as well as business community from all over the world. Modern Bahrain renders high-quality leisure and business facilities including shopping, entertainment, sports, conferences and exhibitions, round the year.
| | |
| --- | --- |
| Head Of State | H.R.M. King Hamad bin Isa Al Khalifa |
| Head of Government | H.H. Sheikh Khalifa bin Salman Al Khalifa |
| Crown Prince | H.H. Sheikh Salman bin hamad Al Khalifa |
| Capital | Manama |
| Current Population | 1.046 million |
| Religion | Islam |
| Language | Arabic & English |
| Area | 741 sq km (286 sq miles) |
| Currency | Bahraini Dinar |
| Climate | winter – 15-25 C |
| | Summer – 31-45 C |
| Time Difference | GMT +3 |
| Holidays | Friday & Saturday |
| Dialing Code | +973 |