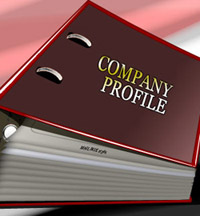 Incorporated in the year 1958, Awal Press has successfully completed 50 glorious years in the field of printing & publishing. Our golden anniversary is notably marked by the opening of a new, state-of-the-art 75,000 sqft plant at Tubli, Bahrain. Featuring the fully commissioned German Heidelberg workflow system, the new facility has enabled tripling our printing capacity, combining with new CTP (computer-to-plate) technology, improved quality & turnaround time for simple to most complicated jobs.
With a vast array of printing equipment ranging from the latest 4 color and 5 color printing machine with on-line varnishing and infrared drying facility, we have recently added a state-of-the-art 8 color perfecting press which is capable to print 15,000 sheets per hour.
The new Polar programmable cutting machines are capable to cut paper, cardstocks, paper board and plastic boards with extreme precision. The new MBO combi-folding machine's benefits include high flexibility, reduced make-ready timings, minimal downtime and a precise folding quality. The high quality of our folding guarantees an unparalleled binding finish.
Besides having other sophisticated equipments, we have a fully automatic digital die-cutting machine, which is capable to deliver accurate and delicate shape cutting to the finished products, enhancing texture without compromising functionality. The highly efficient digital technology boasted by this machine enables minimal supervision through its automated material-feeding capability, which is further enhanced by a camera-guided registration system.
The Kolbus Ratio binder has been pivotal to Awal Press' production capacity & quality improvement. This sophisticated machine boasts online gathering, binding, trimming and packaging on a single production line. This machine can also shrink-wrap printed materials, creating individually sealed copies for your customers. In-line production for the manufacture of catalogues, paperbacks & directories are an Awal Press speciality.
The proprietary Heidelberg system also features the stitch master, a professional saddle stitching solution for medium to large editions. The machine can be operated through a central graphical touch-screen that has controls on every unit. Stapling and trimming are integrated into the equipment's streamlined holistic solution, enabling outstanding levels of quality and reliability.
The fleet of equipments also include a sophisticated high-speed lamination machine, hot foil stamping machines, had feeding die-cutting machines, spiral binding and eye-letting machines, besides the very latest ultra-violet (U.V) coating machine which is capable to deliver 1000 sheets per hour with options of spot & full UV and screen-printing operations.